Jeffrey Babin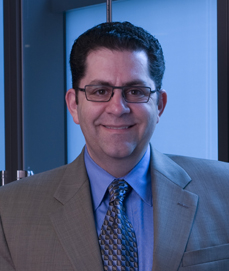 Jeffrey Babin is Practice Professor and Associate Director of the Engineering Entrepreneurship Program. Jeffrey has been a lecturer in Entrepreneurship for the Wharton School of the University of Pennsylvania since 1993. He is the Senior Project Advisor and Regional Manager for Australia, India and Israel for the Wharton Global Consulting Practicum; he is the advisor for the Wharton Venture Initiation Program; and Jeffrey is an entrepreneurial fellow for the Weiss Tech House. Jeffrey also has served as a judge for the Wharton Business Plan Competition.
Jeffrey is Managing Director and founder of Antiphony Partners, LLC, a strategic consulting firm that specializes in helping companies create sustainable value through innovation. Jeffrey led the development of the company's proprietary Relaunch® methodology, through which Antiphony works with senior executives to successfully: develop innovative business models, bring new products and services to market, and build profitable operational infrastructures.
Prior to co-founding Antiphony, Jeffrey was Founder, President and CEO of Corporate Technology Ventures (CTV), a privately held enterprise software and consulting practice. From 1993-2001, CTV delivered solutions for content and knowledge management to blue chip clients in several industries, including Agilent (formerly Hewlett Packard), American College of Physicians, Élan Pharmaceutical Technologies, Harcourt Health Sciences, Intel, Pep Boys, Risk Management Association, Simon & Schuster, University of Pennsylvania Health Systems, and The Wharton School. In addition, CTV provided the foundation technology for MedCases, Inc., a provider of innovative web-based medical education. Jeffrey led product development and professional services for CTV, which maintained average client relationships spanning more than 3 years and 6 projects. Jeffrey built CTV's profitable business and strong intellectual property portfolio from cash flow. CTV was a natural evolution of Jeffrey's successful consulting practice from 1991-1993, during which time, he dedicated his skills to the adoption of emerging technologies by corporations to capitalize on market opportunities. Jeffrey believes that solutions must be market-driven and therefore has always combined market research and professional services with any technology development process. Working with both growth companies and Fortune 100 corporations, Jeffrey developed business plans and financing strategies to create new wealth.
Jeffrey served as President of the Board of Directors of Trinity Cooperative Day Nursery and as a member of the Greater Philadelphia Venture Group's Academic Outreach Committee. He is a Faculty Initiate for Delta Sigma Pi, the national collegiate business fraternity, and was a founding board member of the Pennsylvania Composers Forum. In 2002, Jeffrey was a winner of the Philadelphia Business Journals 40 Under 40 list of the region's up-and-comers.
Jeffrey earned an MBA from the Wharton School and a BA in Physical Anthropology from the University of Pennsylvania. Jeffrey and his wife, Kathy, live in Wallingford, PA with their two children, Drew and Liza, and Grace and Piper, their Labrador retrievers.