Vanessa Chan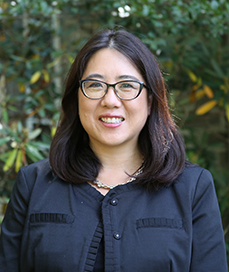 Vanessa Chan is an Entrepreneur, Angel Investor, Speaker and Educator.  She is a leading thinker in innovation and entrepreneurship where she thrives at the interface of technology and business. Her specialty is translating technology/product assets to meet unmet needs for B2B, B2C and DTC companies.
She was a partner at McKinsey & Company for 13 years where she co-led their innovation practice. There she helped Fortune 100 companies with deep R&D portfolios commercialize their technologies.  After McKinsey, she founded re.design, a company that redesigns consumer products to solve consumer gripes starting with her first product, Loopit, tangle-free stylish headphones. Loopit's launch was phenomenal where they doubled the goal of their Kickstarter campaign, reached the finals on the Today Show's Next Big Thing and received a nomination for Rad Girls Product of the Year Award.  Loopit is sold on QVC (where Vanessa has appeared), Touch of Modern, and her on-line store, www.redesign.studio.
Vanessa is now on her third career, at the University of Pennsylvania, where she is a Professor in their Engineering School, the Undergraduate Chair of the Materials Science Department and a member of the Executive Committee of Penn Health Tech – a new center between the School of Medicine and the Engineering school, where their mission is to develop new transformative medical devices.  Her focus at Penn is to educate and train engineering students in technological innovation and entrepreneurship and to help support the commercialization of Penn technologies.
Vanessa writes and speaks on 1) going from corporate executive to entrepreneur, as an inspiration to others to take a more entrepreneurial approach to life and 2) work-life integration from the perspective of a dual-income family where both partners have intense careers but are still hands-on parents. Vanessa's journey has been covered in various news outlets including the WSJ, The Washington Post, a best-selling book (I Know How She Does It), CBS and various podcasts including "Women Killing It!".
When she's not inventing new things, you can find Vanessa helping others succeed as the co-­President of the Philadelphia Chapter of Ellevate Network and supporting new start­ups both as a partner Robin Hood Ventures (an angel investing group) and as the chair of the BRIC (Business Resource Innovation Center) Advisory Council for the Free Library of Philadelphia. She also is on the Innovation Business Development Advisory Council for United Technology Corporation (a $55B industrial conglomerate) and the Advisory Board for Charge-it-Spot.  Vanessa is passionate about K-12 education and is a Trustee for Springside Chestnut Hill (SCH) Academy and a founding member of SCH's Venture Incubator Advisory Board, where she has helped students bring their ideas to life, including her daughter's own invention.
Vanessa earned a Ph.D. from MIT. a B.S.E from the University of Pennsylvania, both in Materials Science and Engineering and holds three patents. Vanessa is married to Mark van der Helm, the VP of Energy and Waste at Walmart, and they have two children Karina and Ariana.  She is an avid mountain biker, skier and world traveler.